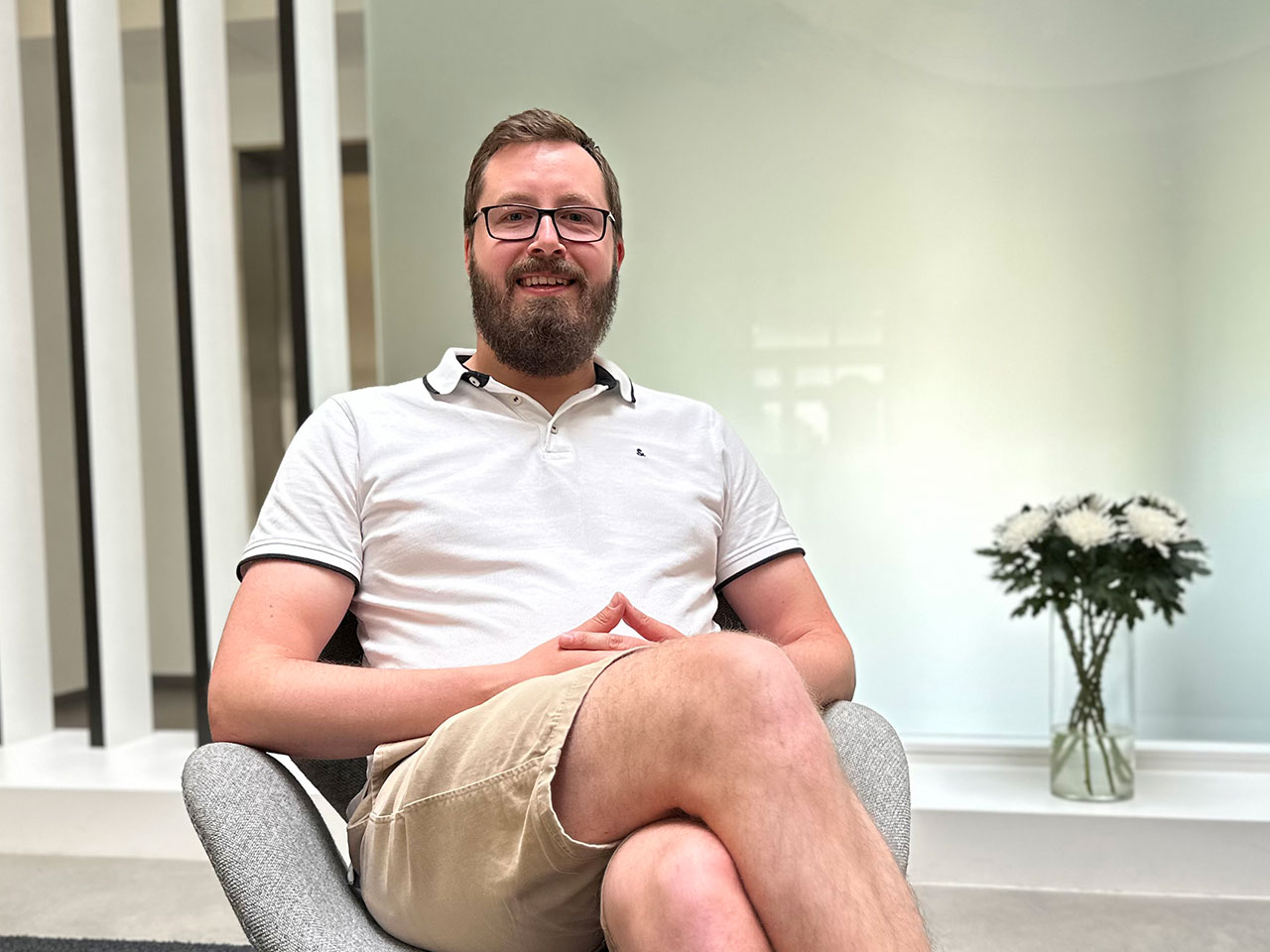 Marcel Winkler, Apprentice
My name is Marcel, I am 35 years old and have been a trainee at ENTIRETEC since 2022. In my former life, I was a first-aid instructor at the German Red Cross and prepared young driving students for emergencies on the road and company first-aiders for accidents in the workplace.
Since I spend a lot of time in my spare time working with computer hardware and setting up operating systems, I wanted to turn my hobby into a career and applied to ENTIRETEC for the apprenticeship position of IT specialist for system integration. It is not always easy as a dad of a then 2-year-old daughter to reconcile family and training, but ENTIRETEC supports me wherever possible – whether with flexible working hours, the possibility of home office or financially, ENTIRETEC is always there for me.
What I find particularly great about my training here is that I can gain experience in a wide range of IT areas and, depending on where my interests lie, be very open in my development direction. I'm currently supporting the Network Operations team and already feel like I've hit the ground running with the wide variety of tasks. Daily doings include taking care of customer networks by solving problems, rolling out new firmware or configuring network devices. There is also an in-house lab with a test environment where I can easily try things out.