Comprehensive Security for Your Success. Increase Network Security and Minimize Risks.
The network is also the gateway to the world. Boundaries to public areas are fluent, employees and data so mobile and disconnected from location and devices as never before. A challenge for your IT, as it also makes effective protection against hacker attacks, malware or data espionage more difficult than ever.
Our security solutions support you in the professional protection of your network. They combine technical security with information security and thus offer holistic protection in order to safeguard your company values and data against unwanted attacks and to minimize risks.
Next Generation Firewall
Combination of classic firewall functionalities with application-specific defense measurements
Internet Access Security
Secure access to the Internet and complete enforcement of your security guidelines
Network Access Control
Security and transparency in the LAN/ WLAN to protect your network from unauthorized access
DNS Security
Proactive protection of the domain name system against cyber attacks, malware and data exfiltration
​
Protect your corporate assets from unauthorized access
Holistic and product-independent security strategies
Uniform standards in all locations tailored to your security guidelines
Constant further development in close cooperation with leading security manufacturers
Standardized ITIL-based processes with ISO 27001 certification
Optimal 24×7 Operations
The solution is provided via the worldwide Service Platform. Our Network Operation Center (NOC) monitors and operates the solution 24×7 and securely according to ITIL standards and tailored SLAs.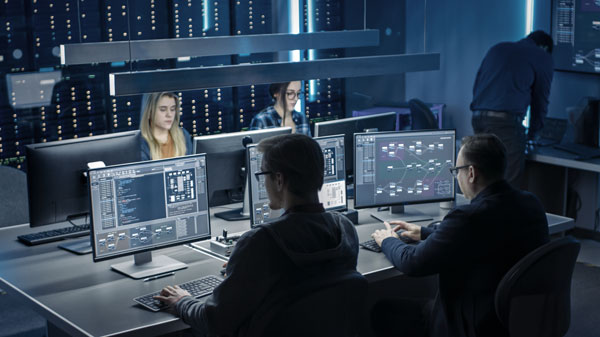 Visibility at all Levels
Meaningful data and service transparency are essential. Our Service Portal creates cross-vendor visibility and gives you identity-based access to all service-related information – in real time, anywhere, on any device.