Network and Security at a Glance
In today's connected world, your network is your business. That means it must be stable and secure around the clock. Downtime would have devastating consequences. But not only availability, but also optimal performance must be ensured, whether for connections between your locations or to the Cloud.
We offer manufacturer-independent, standardized monitoring services that is tailored to the needs of your company. Experienced experts monitor the network and security 24×7 and support you in the proactive operation of your infrastructure.
Your IT Data Always at Your Fingertips. In Real Time
All information is consolidated, analyzed and graphically displayed on our Service Portal. Get cross-vendor visibility and identity-based access to all service-related information – anywhere, on any device, in real time​.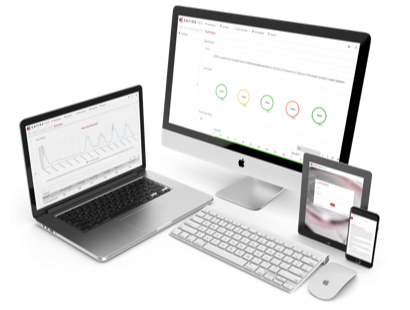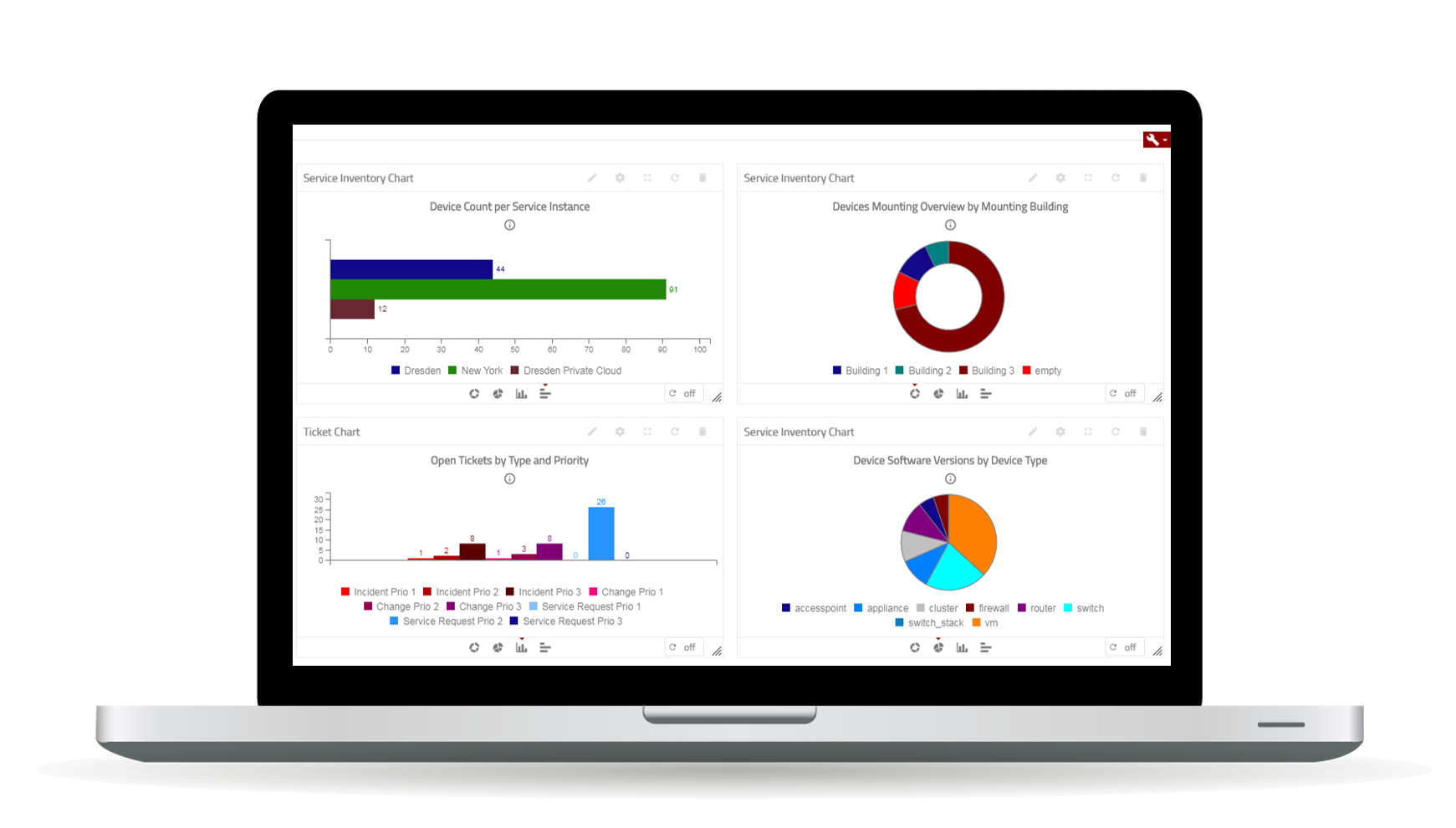 Tailor-made dashboards offer a comprehensive view of the components integrated in the service. Individual service reports provide meaningful insights that support you in your future IT planning.
Seamless Upgrade to Managed Service
Entrust us with the full operational responsibility. Our experienced experts operate your infrastructure 24×7 and securely according to ITIL standards and tailored SLAs. We not only monitor your network; we proactively operate it and fix problems before you even notice them.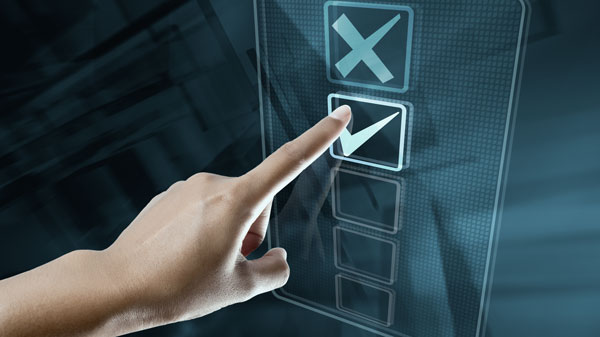 24×7 Proactive, Company-wide Monitoring
Get a holistic view of your network and security infrastructure.
Maximum Performance, Availability and Security
Early problem detection prevents costly network interruptions and downtime.
Fast Analytics and Response
We process network events and inform your team about problems.
Your Network in Detail
Meaningful data enable forecasts for future network planning.
Comprehensive Support
We support your team with Lifecycle, Capacity, Incident, Problem and Asset Management.