People you can rely on every day. Services that move you into the future.
IT is becoming more and more complex and a key success factor. We are your trusted partner to ensure that your infrastructure is secure, flexible, responsive and reliable. Our experts and industry-leading services ensure your network is ready to drive your business success.
Expect Extraordinary.
Flexible Technology. Maximum transparency.
Security and

Monitoring around the clock

.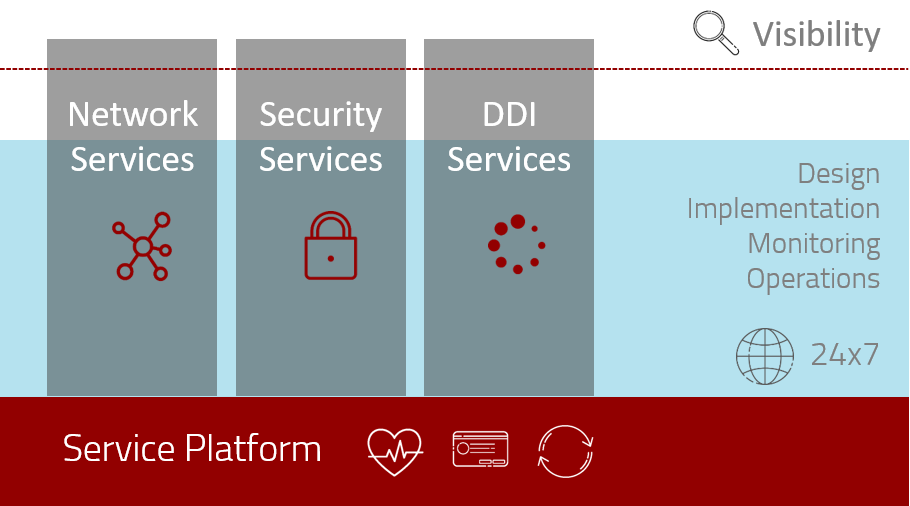 Create Freedom for Yourself with Managed Services
Our employees expand your teams. You can rely on their commitment and expertise to stay ahead of your competitors, accelerate your business, and help you achieve your goals.
Network Services
We develop, implement and operate complex virtual infrastructures and globally distributed enterprise networks, into which we integrate secure and high-performance mobility solutions.
Security Services
We support you with holistic and future-oriented security solutions to professionalize your company's IT security and minimize risks​.
DDI Services
We offer flexible solutions for an optimal management of IP addresses and reliable operations of the critical core network services DNS and DHCP.
Visibility Services
Experienced experts monitor network and security 24×7 and support you in the proactive operation of your infrastructure.
What Makes our Managed Services Unique
Benefit from services that exceed expectations and stand out from the rest.
One Plattform for all Services
Our purpose-built Service Platform delivers our Network and Security Services wherever you need them.
24x7 IT Operation According to ITIL Standards
Rely on our global NOC experts to monitor and operate your IT infrastructure. Worldwide and around the clock.
Visibility and Analyses
Greater visibility and insight into monitoring, configuration, reporting, and ticketing through a single Service Portal provides comprehensive visibility.
Continuous Development
Continuous
we improve your infrastructure with new developments, customized processes and automation.
All Services from a Single Source

Our employees are knowledgeable experts and are committed to helping you become more competitive and achieve your goals.
Consulting & Design
Regardless of whether you want to build, expand, secure or optimize your company network, our consultants advise you how to achieve your goals in the best possible way and to maximize your network investments.
Transition & Transformation
Within the transition phase and the worldwide rollout, we are at your side as a reliable partner with advice and action. We ensure the professional implementation of your IT projects and hand over seamlessly to service operations.
24×7 Operations
Our Network Operation Center (NOC) ensures 24×7 trouble-free operation and the best possible availability of all services. Service and support cases are received centrally at the Service Desk and processed in accordance with the agreed SLAs.
Multi-Provider Management
The performance of IT is increasingly decisive for the success of a company. Efficient IT service and provider management is thus becoming an obligation in order to ensure seamless interaction between external and internal sources in IT operations across all manufacturers.
Round the Clock at Your Disposal
Our Network Operation Center (NOC) monitors your infrastructure 24×7 and ensures trouble-free operation. Support cases are handled centrally at the Service Desk and processed in accordance with the agreed SLAs.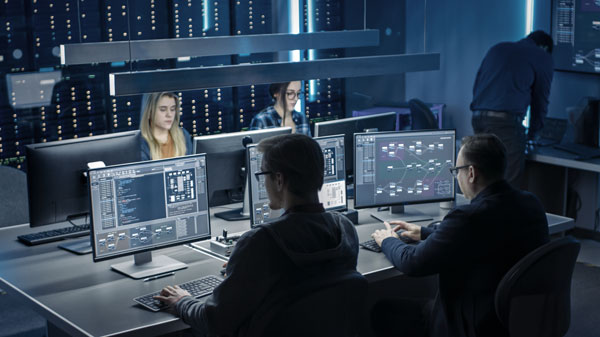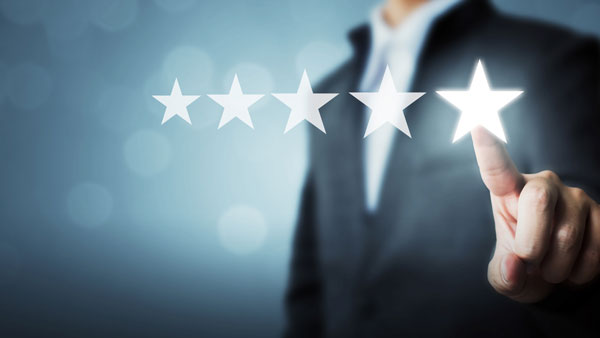 Highest Service Quality and Transparency
Our business is technology, but the focus is always on people. That is why we place high demands on service orientation and transparency. Our employees work consistently on the basis of ISO 9.001 and ISO 27001 certified processes according to ITIL standards. Central service management, comprehensive reports and proactive support ensure excellent service quality.