Ensure Order in the Provider Chaos
Today, companies are increasingly relying on a mix of specialist IT providers. However, the real challenge is the central orchestration of service providers and the visibility of all service-relevant information​.
Counteract the impending growth in multi-sourcing and benefit from holistic service and provider management. By means of our Service Platform, we harmonize manufacturer-independent all service-related tools and offer comprehensive visibility of your heterogeneous network and service landscape in real time.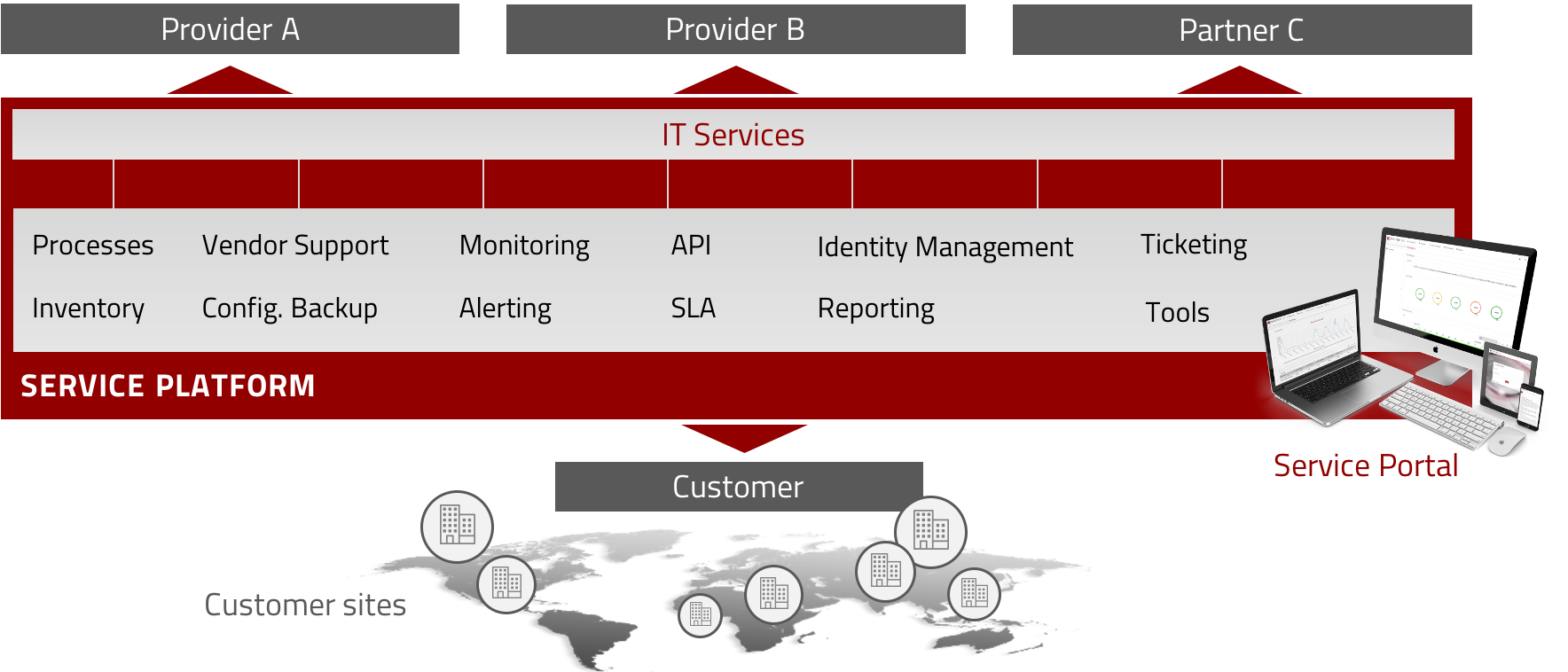 Harmonization of the heterogeneous tool landscape of the service providers
Visibility of the heterogeneous infrastructure and services in a single pane of glass
Uniform asset management of all components of different providers
Central access management for standardized access of all providers
Transparent contract management
Uniform database and holistic documentation of a heterogeneous service landscape