One Platform for all Services. Worldwide.
The Service Platform developed by us is the technological centerpiece of our company. It not only guarantees the worldwide availability of all solutions and services, but also provides the relevant systems and necessary processes for uniform service operations​.
Standardization and Automation
Due to uniform service tools and processes
Worldwide Availability
Guaranteed connectivity through redundant architecture
ITIL-based Processes
ISO 27.001 certified processes according to ITIL quality standards
Scalability
Easy integration of new locations
Security
Uniform network and security standards across all locations
Seamless Integration
On-premise or Private Cloud
With the Service Portal Visibility at all Levels
Important parameters of your network and key figures of your services are consolidated, analyzed and graphically displayed on a single pane of glass. This provides you with cross-vendor visibility of all service-relevant information – anywhere, on any device, in real time.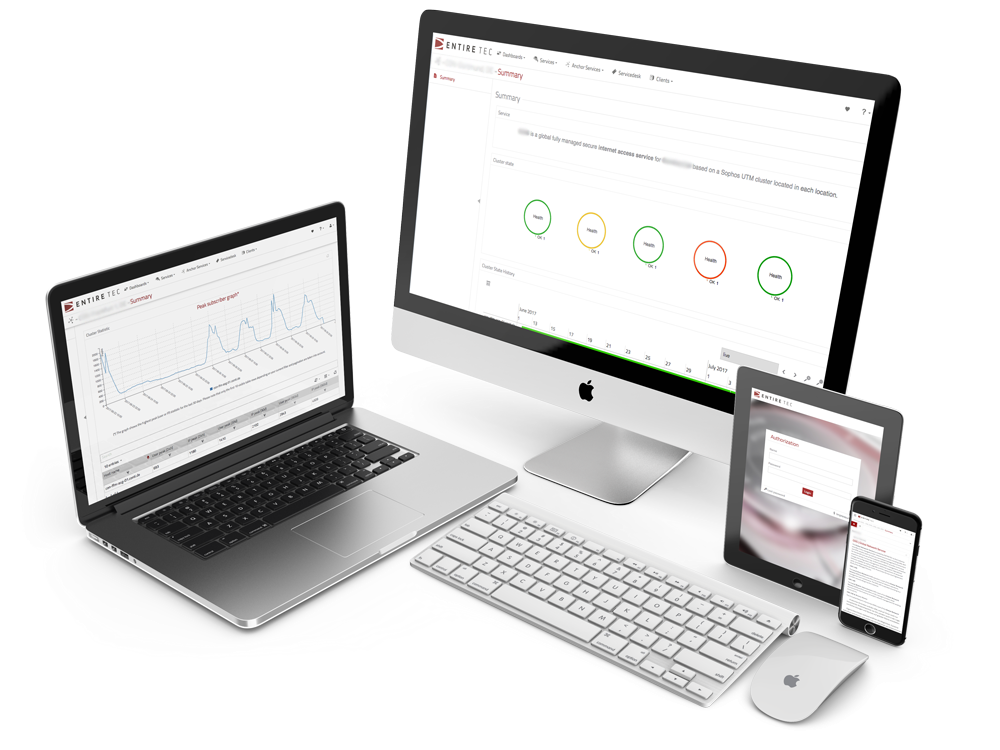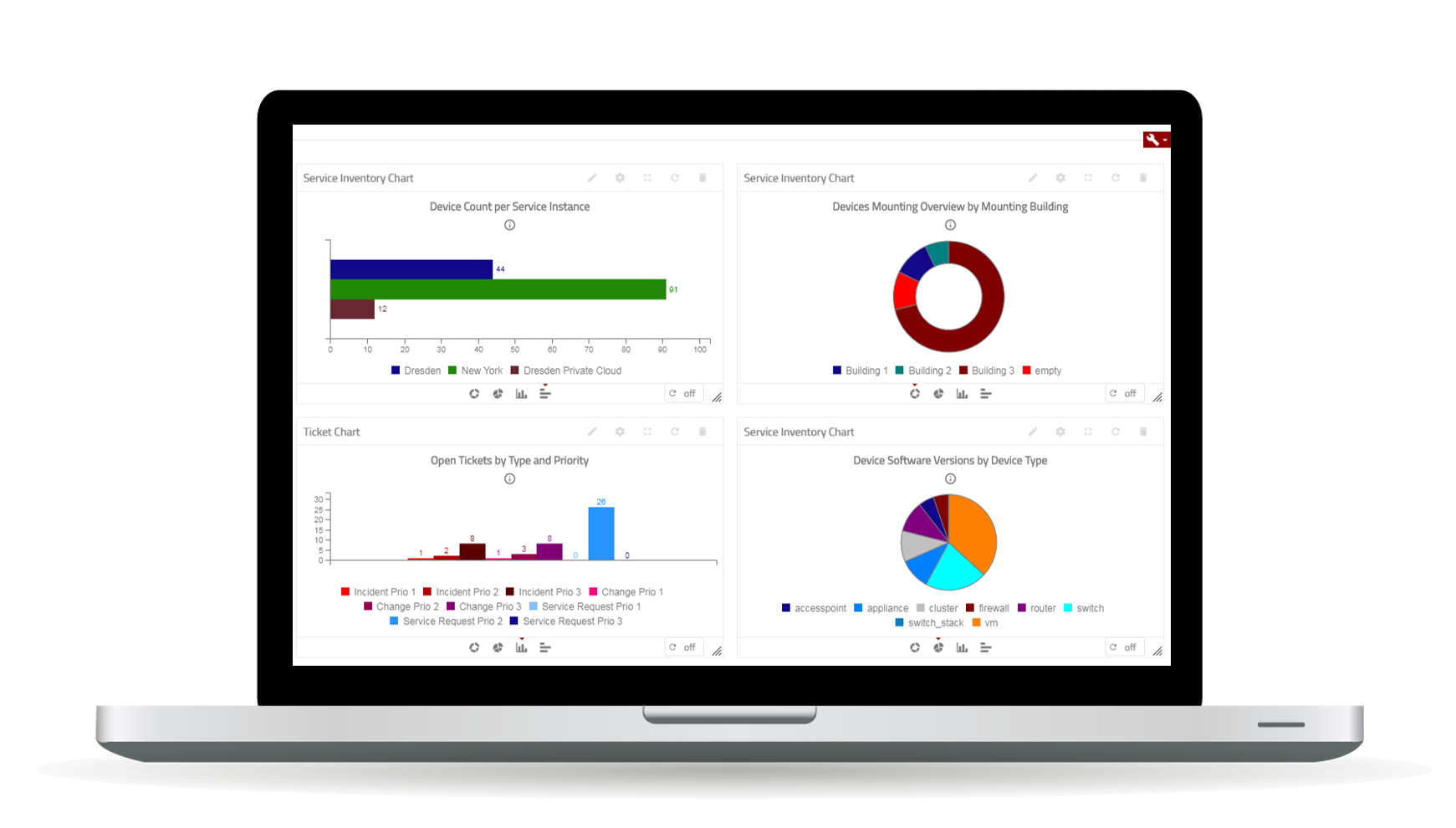 Valueable Service Insights. In Real Time
Tailored dashboards provide you with a holistic view of all components included in the service. Get actionable insights about status, performance and security that will also support you in your future IT planning.
Secure Access to Relevant Information
A central identity management controls the access to information and functions. Depending on their role, service-related employees or external service providers have insights to the information needed and can easily manage it centrally.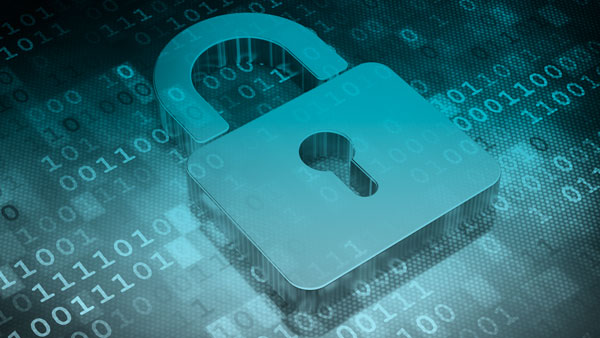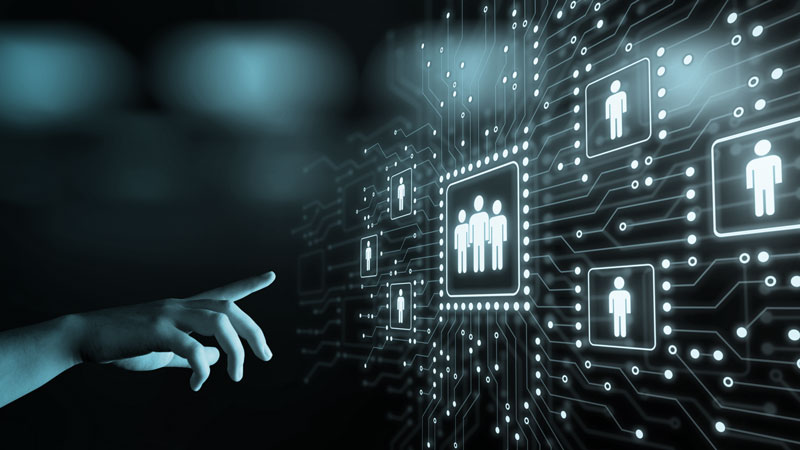 Basis for a Uniform Multi-Provider Management
The ENTIRETEC Service Platform is also used to manage and control other external providers. Different vendor management tools are integrated and harmonized in the Service Platform via interfaces. Thus, you benefit from a fully automated, holistic provider management.