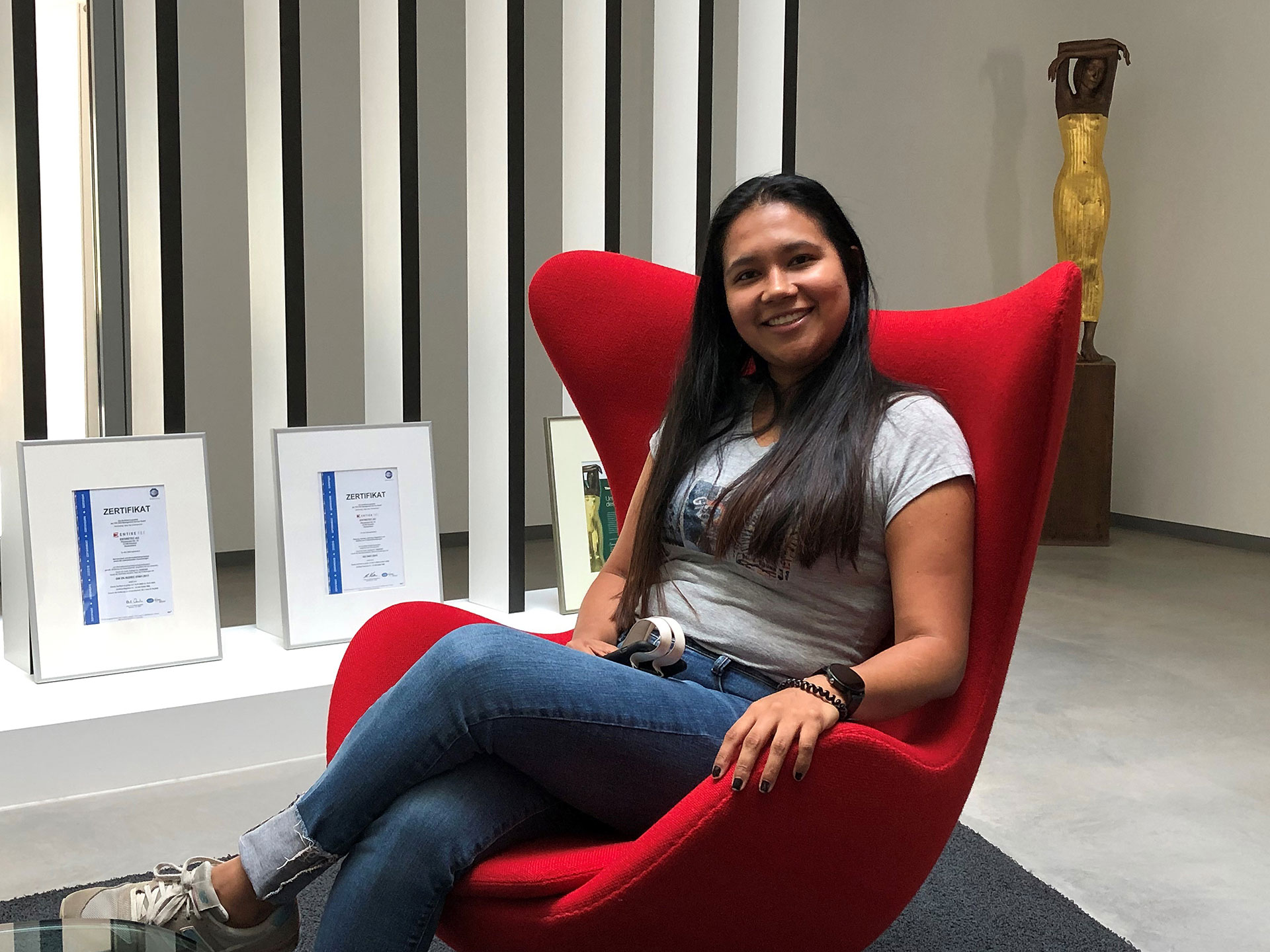 Erika Vargas, Junior Support Engineer
Erika has been in Germany since 2019 and first learned German intensively in Stuttgart. Her goal was to work as a support engineer again – a job she already enjoyed a lot in her home country Colombia. While searching, she came across ENTIRETEC and since 2020 she strengthens our Network Operations Team.
Erika appreciates the personal interaction in small teams and the many opportunities to expand her know-how – exciting customer projects and numerous training opportunities quench her thirst for knowledge. During a service rollout for a customer site in Colombia, she was able to contribute her network expertise as well as language and cultural understanding, and also work remotely in her home country for extended periods. A win-win-win situation for Erika, for us and for our customer.
Compared to Colombia, there are still significantly fewer women in IT in Germany. Erika would like to encourage other women to go for it, because IT offers a lot of variety and excellent development prospects. And when Erika isn't up to her ears in our customers' network issues, she is passionate about exploring the region on her racing bike – which she says is much safer than cycling in her home country.